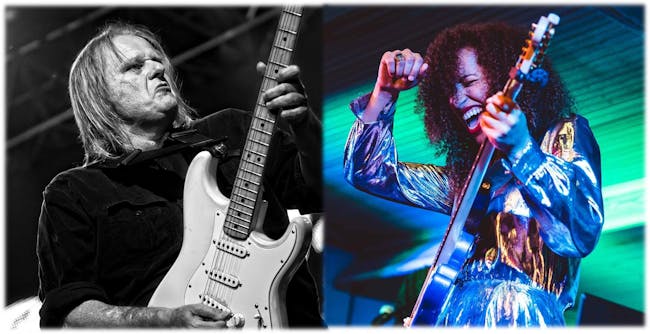 Walter Trout with Jackie Venson
Accomplished, unique, passionate. Walter is a contemporary blues master!
WALTER TROUT is no ordinary artist and this is no ordinary covers album. From the day he conceived the project to the moment he counted off the first song in the studio, he had a bolder plan for this release. Trout shares. "I'm riding in my car sometimes, and I've got a blues station on – and here's another band doing Got My Mojo Workin'. And there's a little voice in me that says, 'Does The World need another version of that song?' So I came up with an idea. I didn't want to do 'Stormy Monday' or 'Messin' With The Kid.' I didn't want to do the Blues greatest hits. I wanted to do old, obscure songs that have hardly been covered. And that's how Survivor Blues started…"
Over the course of the last several decades, Walter Trout has been a prolific artist. He's regularly released offerings from the studio, so this moment of offering a covers album is somewhat of a curveball. His 2017 all-star release, We're All In This Together, shows no sign of burning out and continues to receive accolades and sales on a global basis, alongside four awards for Blues Rock Album Of The Year. He reflects, "It's really overwhelming. How do I follow that up? I've always respected guys who went out on a limb, like Neil Young or Bob Dylan. You never know what they're gonna come out with."
JACKIE VENSON
Obsessed with music from an early age, singer/songwriter Jackie Venson immersed herself in its study, attending the Berklee College of Music to practice classical piano. However, it wasn't until she switched to the electric guitar, that her long-simmering passion for emotive live performance was realized. Abandoning the straight-laced world of classical for the raw power of blues and soul, Venson has since been tirelessly honing her skills into an intoxicating amalgam of Blues, Rock, R&B and Soul with deeply heartfelt lyrics. Having just released her latest studio album "Joy", Venson is in the midst of her global "Joy to the World" tour, which will see her playing shows all the way from Alaska to Austria and back!
No Refunds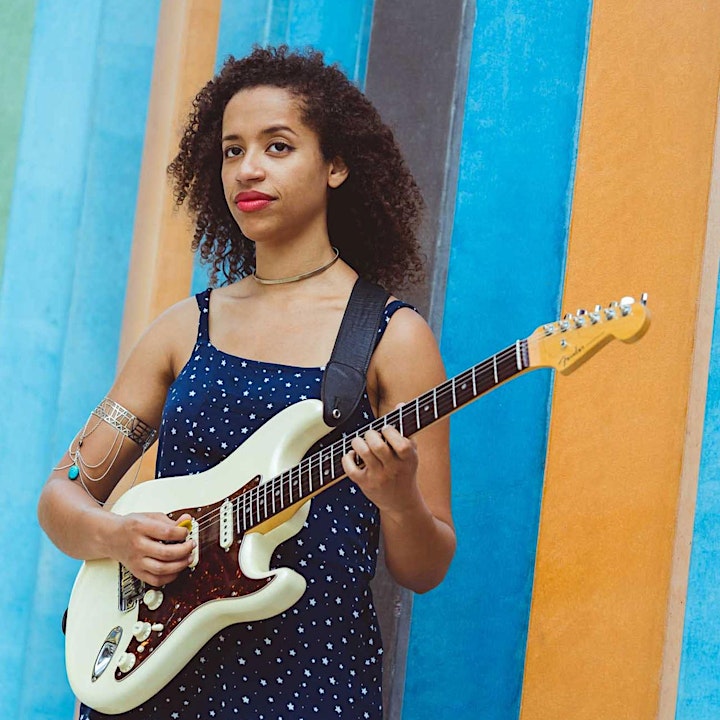 Venue Information:
Knuckleheads
2715 Rochester Avenue
Kansas City, MO, 64120