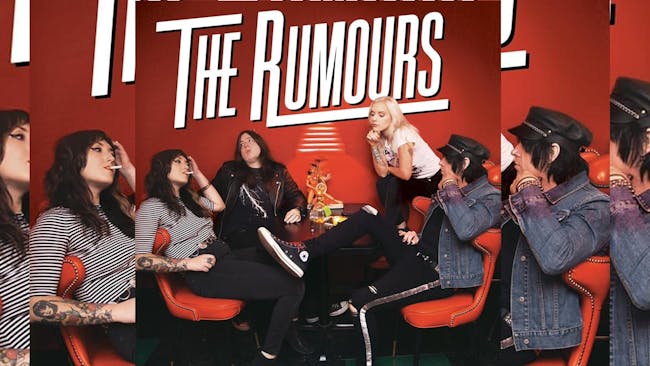 10% off in gift shop the night of show with this ticket*
The Rumours in The Gospel Lounge
10% off in gift shop the night of show*
Their sound, show, and bad attitudes will have your heart hurtin' but beggin' for more.
The Rumours are a chick fronted rock band based out of Waterloo, IA. Talk about a bad to the bone crüe straight out of the sleazy pits of Rock N Roll Hell.
These bad to the bone rockers are all about forcing their feisty attitudes right in your face. Their mixture of 70s, meets 90's sound is bringing back rock n roll in an all new, yet familiar way. The Rumours and their promiscuously riotesque intentions are gonna rip your heart out and leave you beggin' for more.
*10% off in Knuckleheads Gift Shop with advance ticket
Valid day of show only on in stock items
Excludes gift cards, concert tickets, and artist merch
Venue Information:
Knuckleheads
2715 Rochester Avenue

Kansas City, MO, 64120