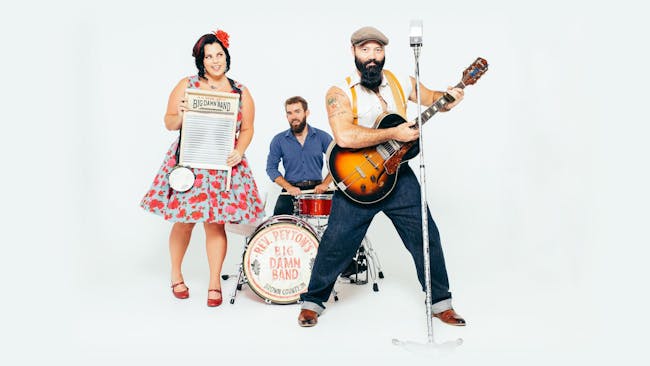 The Reverend Peyton's Big Damn Band with the Flying Buffaloes
The one and only Reverend Peyton's Big Damn Band here at Knuckleheads!
Reverend Peyton's Big Damn Band
With all the power of a freight train, the Big Damn Band is known for its live shows. Rev. Peyton delivers guitar pyrotechnics the old fashioned way — ten fingers, a 6 string and an amp cranked at full tilt. In the country blues style, he plays the bass with his thumb, while picking the lead with his fingers at the same time. When he lifts the guitar behind his head to play there's nothing but skill and 16 gauge nickel strings to make the sounds coming out of the speakers.
Reverend Peyton's Big Damn Band has built its reputation the long, slow, hard way. After 12 years of playing as many as 300 shows each year, Rev. Peyton, the world's foremost country blues finger-style picker, along with the biggest little band in the country has pieced together one of the most dedicated followings out there.
Beside him on stage are just two other people. His wife, "Washboard" Breezy Peyton playing with all the nuance and percussive power of a New Orleans drum line, and keeping the train moving is Max Senteney on a lean drum kit including a 5 gallon maple syrup bucket. Together they play Peyton's wildman country blues that's as much ZZ Top as it is Bukka White.
Flying Buffaloes
Hot off of a performance-packed 2019 and the release of their debut LP, Loaded & Rollin', Flying Buffaloes continue gaining momentum with their nostalgic, rock-leaning Alt-Country sound and high-energy live shows. Based in East Nashville, TN, the band has been steadily touring the US with headlining dates throughout the midwest as well as supporting renowned rock veterans, Drivin' N Cryin,' and acclaimed red dirt country artist, Wade Bowen across the south. Flying Buffaloes staked their claim as an Americana act on the rise at their 2019 AMERICANAFEST showcase performance. The positive reception of Loaded & Rollin' in music press outlets like Pop Matters and Glide Magazine and mainstream radio play on stations including Nashville's Lightning 100 and Chicago's Big 95.5 bode well for the future of the band. A deeply personal album, Loaded & Rollin' explores the isolation and depression associated with immigration, the ups-and-downs of love, relationships, and the essence of what it means to be a working Nashville band. Recorded at Battle Tapes Studio in East Nashville by engineer/mixer/producer Jeremy Ferguson (Cage the Elephant/Steelism/Andrew Combs), Loaded & Rollin' harkens back to classic rock and outlaw country albums of the 1970s. The production captures the band's raw energy in-studio and aims to give the listener a taste of Flying Buffaloes' captivating live performance. Don't miss Flying Buffaloes on the road in 2020.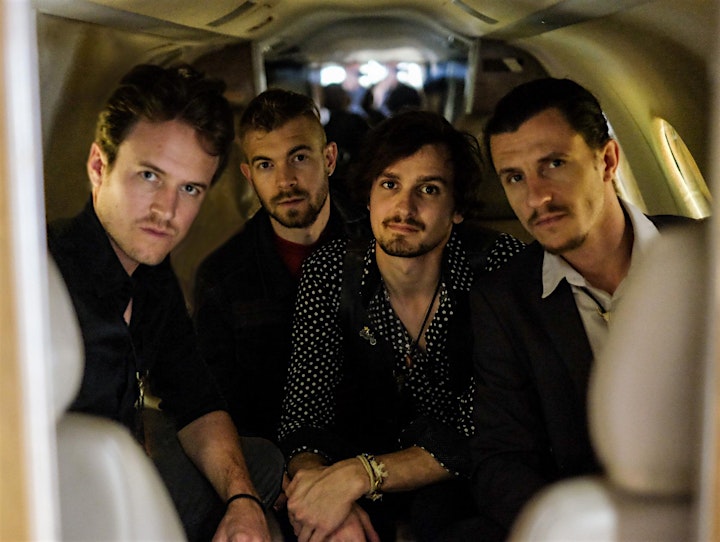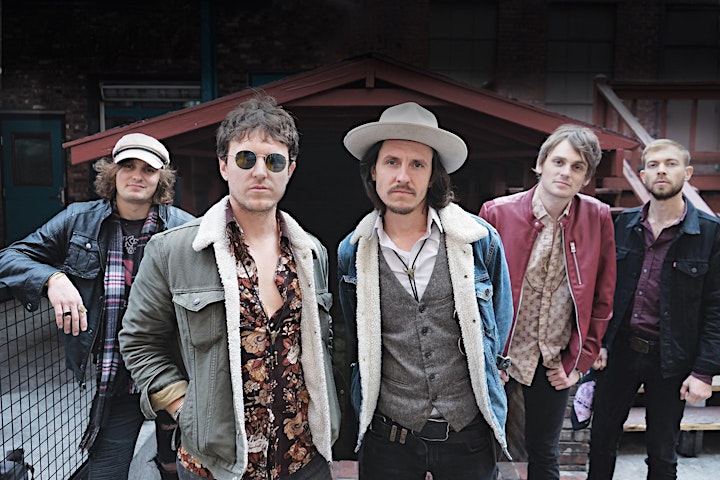 Venue Information:
Knuckleheads
2715 Rochester Avenue
Kansas City, MO, 64120