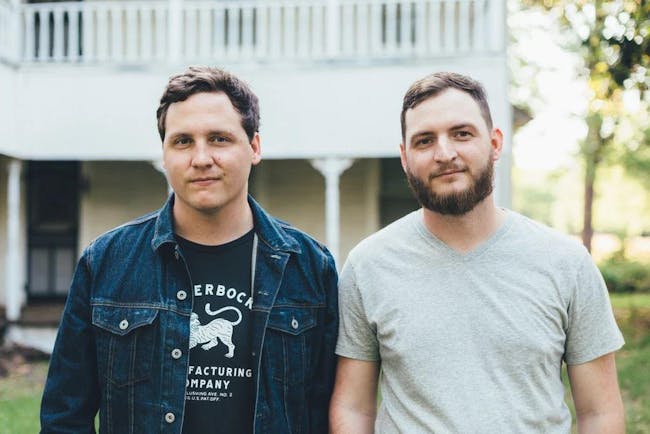 The Powell Brothers *LIVE-STREAMED SHOW*
A lives-streamed concert you can enjoy from the comfort of you home! Live-streamed on our Facebook page.
The Powell Brothers is a Country/Rock recording artist from Houston, Texas.
The power trio is fronted by brothers Taylor Powell (lead vocals, guitar, bass) and Blake Powell (vocals, bass, guitar), both born and raised in Houston, Texas. Longtime friend Mike Bishop Smith (drums) completes the trio. On February 14, 2019, The Powell Brothers released their first full length album entitled "Leave On The Light." Recorded in Nashville at Ravens Landing studio, "Leave On The Light" was produced by Scott Quintana and engineered and mixed by Gena Johnson ("A Star Is Born" soundtrack, Zac Brown Band, Brandi Carlile) and features ten tracks written by Taylor and Blake Powell. The album combines elements of folk-rock, rootsy soul and country, and features a bevy of notable Nashville players including legendary pedal steel guitarist Paul Franklin; Josh Matheny on dobro/lap steel; Kyle Ryan on banjo; Matt Utterback on bass; Adam Keafer on bass; Will Cafaro on bass and Scott Quintana on drums and percussion.
https://www.powellbrothersmusic.com/
**while this is a free live streamed show, donations are welcome to help out Knuckleheads staff while we are closed - thank you in advance!
Venue Information:
Knuckleheads
2715 Rochester Avenue
Kansas City, MO, 64120