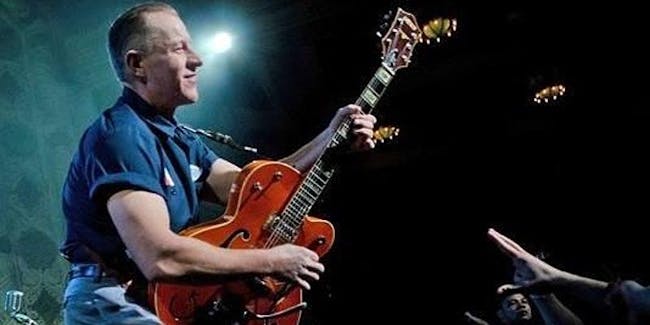 10% off in gift shop the night of show with this ticket*
Reverend Horton Heat
10% off in gift shop the night of show*
Rev Horton Heat
With their hot-rodded fusion of dazzling high-speed guitar runs, thundering rhythms, high-profile swagger, and lyrical smirk, the Reverend Horton Heat are perhaps the most popular psychobilly artists of all time, their recognition rivaled only by the esteem generated by the genre's founders, the Cramps. The Reverend (as both the band and its guitar-playing frontman are known) built a strong cult following during the '90s through constant touring, manic showmanship, and a barbed sense of humor. The latter was nothing new in the world of psychobilly, of course, and Heat's music certainly maintained the trashy aesthetic of his spiritual forebears. The Reverend's true innovation was updating the psychobilly sound for the alternative rock era. In their hands, it had roaring distorted guitars, rocked as hard as any punk band, and didn't look exclusively to the pop culture of the past for its style or subject matter.
http://www.reverendhortonheat.com
Tables and Selected Seats are sold together for one price (for social distancing).
*10% off in Knuckleheads Gift Shop with advance ticket
Valid day of show only on in stock items
Excludes gift cards, concert tickets, and artist merch
Venue Information:
Knuckleheads
2715 Rochester Avenue

Kansas City, MO, 64120