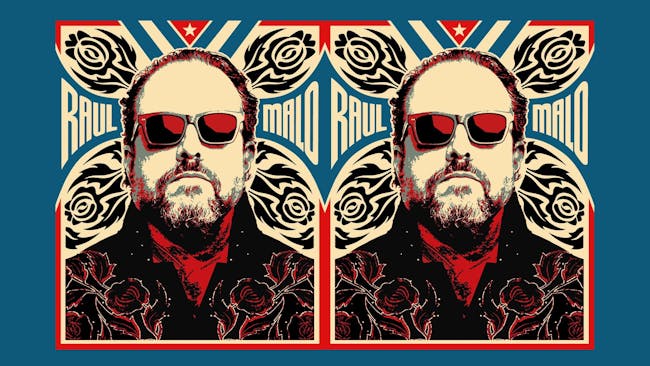 Raul Malo
Raul Malo of the Mavericks!!
RAUL MALO is the incomparable frontman of genre - defying, GRAMMY Award - winning band The Mavericks, and the sole writer of many of their songs. His free - wheeling, swaggering style seamlessly blends neotraditional country, rock 'n roll, and Latin rhythmic fervor, and prominently features his lush, soaring baritone. His compositional craftsmanship includes penning progressive and timeless hits like " Here Comes the Rain," "What A Crying Shame", "Dance The Night Away", "Back In Your Arms Again", and "All You Ever Do Is Bring Me Down." From his earliest days, when his raucous sound broke ground at the punk clubs on Miami Beach nearly three decades ago, to now fronting The Mavericks on their 30th Anniversary World Tour, Malo has demonstrated an unfailing skill for getting people to groove.
https://www.instagram.com/raulmalo01/
https://www.facebook.com/raulmalomusic/
Tables and Seats are sold together for social distancing purposes (excluding stools).
Indoor concert.
21 and under must have a guardian present.
No refunds.
All seating arrangements will be following social distancing guidelines, and chairs cannot be moved.
Masks must be worn at all times unless seated at your designated spot.
We kindly ask our customers to stay in their seated section, unless going to get concessions or use the restroom and always respect other patrons.
Venue Information:
Knuckleheads
2715 Rochester Avenue
Kansas City, MO, 64120