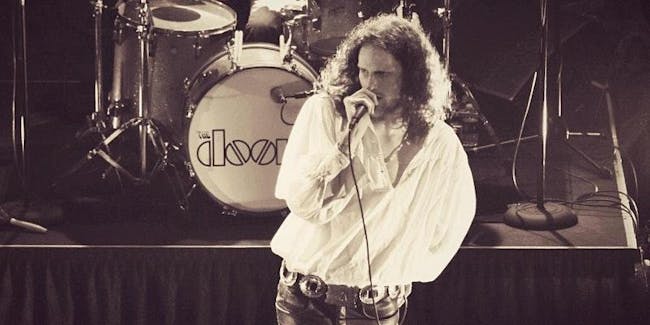 10% off in gift shop the night of show with this ticket*
Mr. Mojo Risin
10% off in gift shop the night of show*
1971 - 2021 / 50 Years of LA Woman
You've heard the music, now experience it!
On April 19, 1971, The Doors released their sixth and final album with Jim Morrison. The album is considered by some to be their greatest album, with the band returning to blues-focused rock. From "Love Her Madly" to "Riders on the Storm" to the title track "LA Woman", this album captures the Doors at their best. It is an amazing album!
We'll be celebrating the 50th Anniversary of The Doors' LA Woman Album throughout 2021. We will offer some shows that include playing the entire "LA Woman" album from beginning to end, in order, with a second set of Doors' hits. We also will play some shows with a smaller "LA Woman" set, with the remaining set covering the Doors' remaining career.
Mr. Mojo Risin' brings a night of live music that celebrates the career of the Doors from their first self-titled album, through LA Woman, covering all of the best and amazing music in between.
This show is an authentic concert experience showcasing the sound, look and style of this legendary band. Their performances are a tribute to the music, and musicians that were the Doors. Break on Through.....
*10% off in Knuckleheads Gift Shop with advance ticket
Valid day of show only on in stock items
Excludes gift cards, concert tickets, and artist merch
Venue Information:
Knuckleheads
2715 Rochester Avenue

Kansas City, MO, 64120