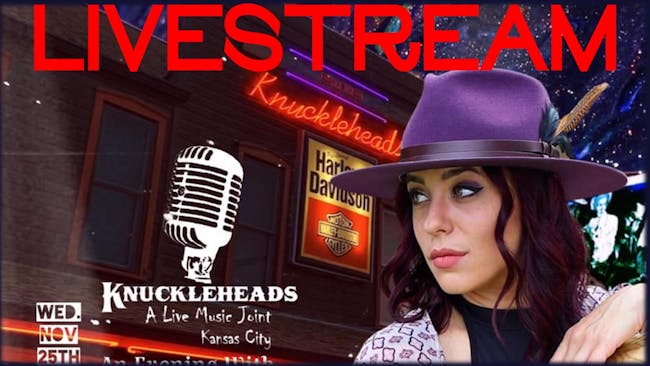 Danielle Nicole Livestream
Danielle Nicole's American Music Experience LIVESTREAM
THIS IS FOR THE LIVESTREAM EVENT ONLY. THIS TICKET WILL NOT GET YOU IN TO THE LIVE IN PERSON PERFORMANCE.
Nicole's distinctive, inventive bass work—which resulted in her becoming the first woman to win the Blues Foundation's 2014 Blues Music Award for Best Instrumentalist, Bass—is the product of years of intensive roadwork. Although she had no experience with the instrument when she became Trampled Under Foot's bassist, now she can't imagine life without it.
"I think that it's a good time for the kind of thing I'm doing," she states. "From my years of playing blues festivals, I've seen that younger and younger audiences are getting into the blues. I think that people want to hear authentic music again."
"I grew up playing the blues, and the blues is still a big part of what I do. But now I'm reaching out more and trying different things. It still sounds like me, but I'm stretching out a lot more than I have previously."
Venue Information: