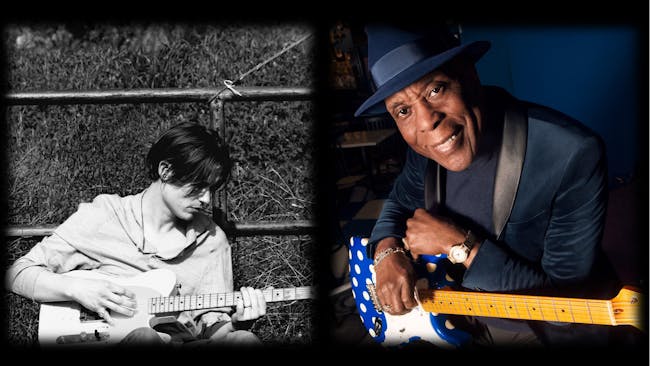 Buddy Guy & Jonny Lang Blues in the Park
Buddy Guy, Jonny Lang
$74.50 - $98.50
Postponed
Buddy Guy & Jonny Lang Blues in the Park!!
Jonny Lang, is an American blues, gospel, and rock singer, songwriter, guitarist and recording artist. He has five albums that charted on the top 50 of the Billboard 200 chart and has won a Grammy Award for Turn Around.
It is hard to believe that at 38 years old Jonny Lang has already had a successful career for two decades.What began as a bluesy sound, influenced by electric pioneers like Albert Collins, B. B. King, and Buddy Guy, evolved over those recordings into a modern R&B style closer to Stevie Wonder and contemporary gospel music. Lang's distinctive, blues-inflected licks appeared on every album, but became one element in a sea of passionately sung and tightly arranged songs.George "Buddy" Guy is an American blues guitarist and singer. He is an exponent of Chicago blues and has influenced guitarists including Eric Clapton, Jimi Hendrix, Jimmy Page, Keith Richards, Stevie Ray Vaughan, Jeff Beck, Gary Clark Jr. and John Mayer.The title of Buddy Guy's latest album says it all: The Blues Is Alive and Well. The legendary blues artist's eighteenth solo LP and follow-up to 2015's Born to Play Guitar showcases his raw and unadulterated sound, its fifteen tracks a true pleasure for aficionados and genre newcomers alike. "I got children and grandchildren who didn't know who I was, but nowadays we can play outdoor concerts and see kids that are eight, nine, twelve years old coming to me and saying, 'I didn't know who you was, but I read what Eric Clapton said about you,'" Guy explains when discussing his mindset around the new record. "I'm always trying to make an album that someone accidentally plays where some kid hears it, picks up a guitar, and helps keep the blues alive."
The show will be in the park next to Knuckleheads on Rochester. It's very nice lawn with mature trees.
Reserved seating is a section in front of the stage. Please bring your lawn chairs (without tops or umbrellas) Festival style seating
NO umbrellas, coolers or back packs.
NO outside food or drinks.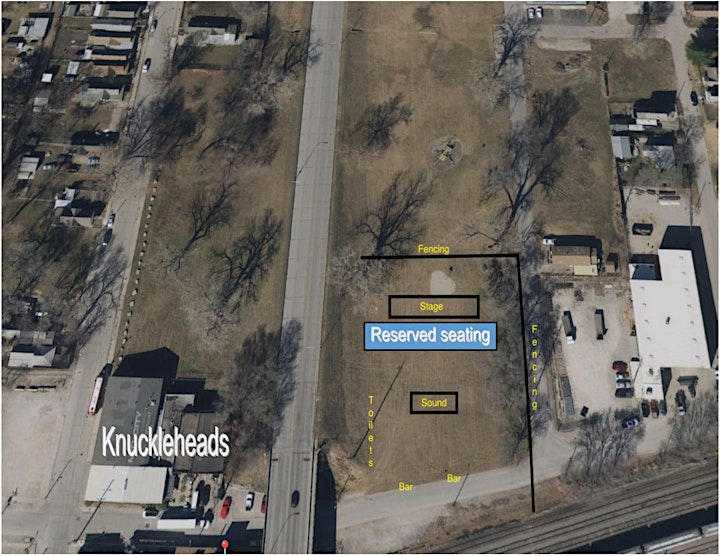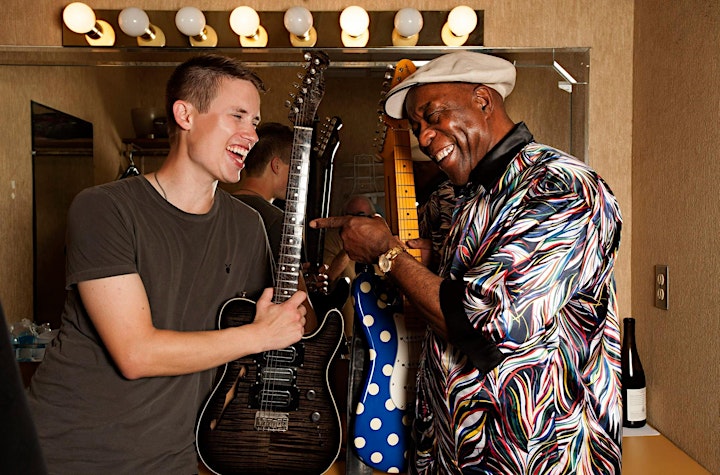 Venue Information:
Knuckleheads
2715 Rochester Avenue
Kansas City, MO, 64120