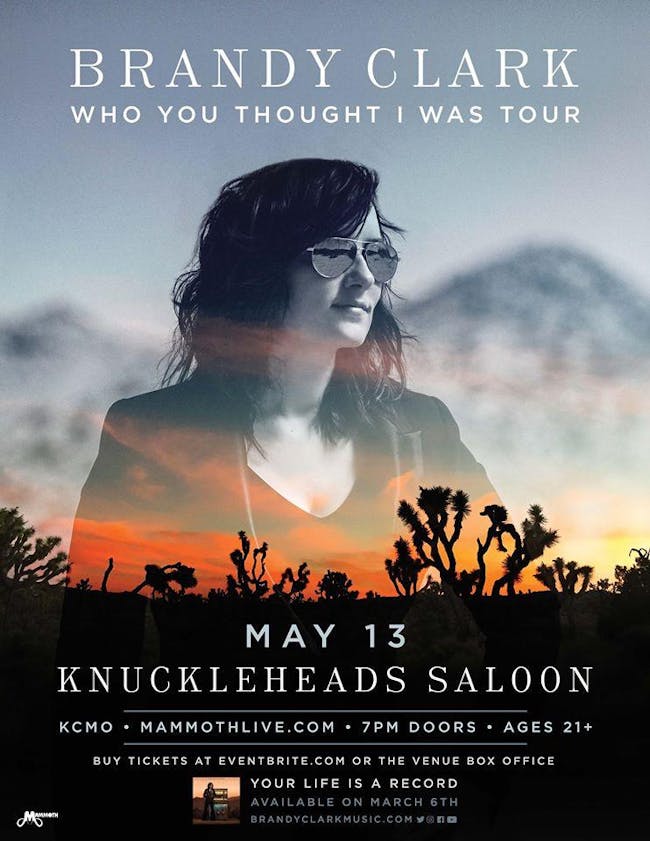 10% off in gift shop the night of show with this ticket*
Brandy Clark
10% off in gift shop the night of show*
Brandy Clark
The Nashville, Tennessee based Clark received her first of an impressive six career GRAMMY nominations in 2013 in the Best Country Song category for co-writing the Miranda Lambert No. 1 hit "Mama's Broken Heart." Her talent as a storyteller has quickly propelled her into critical acclaim as one of Nashville's best tunesmiths. Subsequently writing songs for Sheryl Crow, The Band Perry, Reba McEntire, LeAnn Rimes, Billy Currington, Darius Rucker, and Kacey Musgraves to name a few.
In 2013, Brandy independently released her own debut album, 12 Stories, which was embraced by music lovers and critics alike and was subsequently nominated for two GRAMMYs, including Best New Artist and Best Country Album. 12 Stories went on to be named "Best Album of 2013" by The Boston Globe, New York Magazine, NPR, The New York Post, and more. Brandy also won the 2014 CMA Song of the Year Award for "Follow Your Arrow," which she co-wrote with Shane McAnally and Kacey Musgraves, and was also nominated for a CMA New Artist Of The Year that same year.
2016 brought the release of her sophomore album, Big Day In A Small Town, which also garnered two GRAMMY nominations for Best Country Album and Best Country Solo Performance ("Love Can Go To Hell") and once again topped critics' "Best of " lists including NPR, Rolling Stone, Entertainment Weekly, Billboard, among others thus cementing Clark as one of country music's most talented artists, beloved by fans, critics, and fellow entertainers alike. Famed music critic and author, Ann Powers, calls Clark "a storyteller of the highest caliber."
This past year Clark has been honing her craft on the road playing with the likes of Willie Nelson, Brandi Carlile, Dwight Yoakam and Sugarland.
Aubrie Sellers
"I feel like I'm film in a digital world," says singer-songwriter Aubrie Sellers. "There are so many slick, clean-sounding records that are designed for quick consumption, but that's not me. I make dirty, grungy-sounding records, and the emotions spill all over the place. They're messy at times, but I find beauty in that."
For anybody who's ever felt as if they didn't quite fit in, Sellers' masterful second album, Far From Home, the follow-up to her sensational debut, New City Blues, is essential listening. Sonically, it's a sweeping, epic vision made manifest in crushing, amp-busting guitar rock – Sellers once dubbed this sound "garage country" – and delicate yet shattering widescreen ballads that form compelling frameworks for her angelic voice to take flight. One might assume that such fulsome musical expressions could only come from a grand extrovert, but Sellers reveals the deep-seated anxieties that lie beneath the surface – and how writing the album proved cathartic.
Making music came naturally to Sellers, who carries a first-class pedigree in that area. As the daughter of Grammy-winning singer Lee Ann Womack and songwriter-solo artist Jason Sellers, she remembers being surrounded by music. "It's just what we did, so I didn't even think about it," she recalls. But the sounds that Sellers gravitated towards differed from her parents ("I was as much into Led Zeppelin, classic rock and punk as I was Patty Loveless and bluegrass"), and by the time she took up the guitar at age 13, she knew that she needed to explore her own path. "My voice isn't dissimilar to my mother's, so I think people expected me to follow in her footsteps. I think I surprised a lot of people when I didn't."
Reaching adulthood, Sellers was ready to try her hand at recording, and she found a nurturing partner in producer Frank Liddell – now her step-father – who has helmed records for Miranda Lambert, Jack Ingram, Chris Knight, and Brandi Carlile, among others. For Sellers, the decision to work with Liddell on her first album was a no-brainer that had nothing to do with family ties and everything to do with creativity. "All I had to do was listen to the records that Frank produces," she explains. "He doesn't impose his own sound on an artist; he lets everybody sound like themselves. That was really important to me."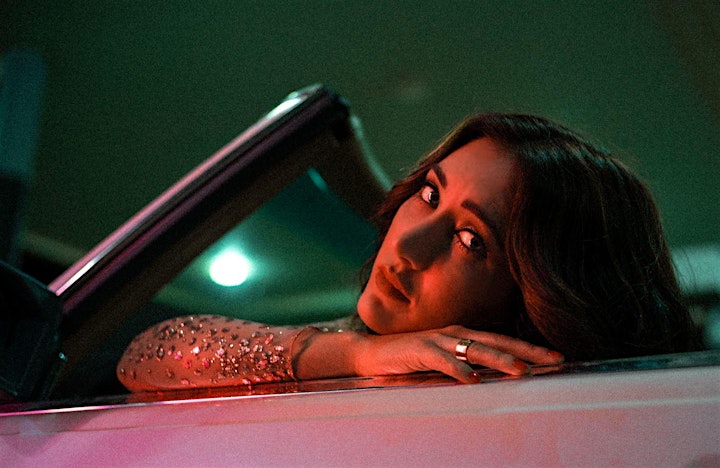 *10% off in Knuckleheads Gift Shop with advance ticket
Valid day of show only on in stock items
Excludes gift cards, concert tickets, and artist merch
Venue Information:
Knuckleheads
2715 Rochester Avenue

Kansas City, MO, 64120